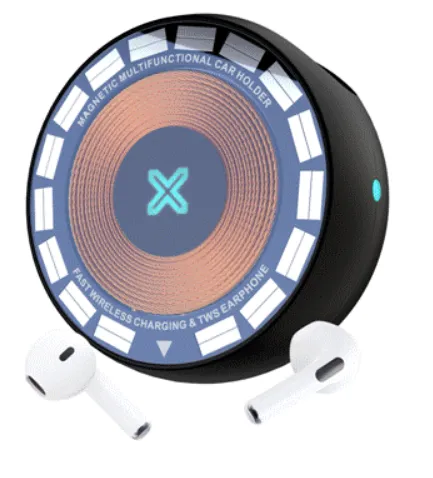 The application of magnetic car wireless charger has become increasingly widespread in daily life, greatly facilitating our car life. When you were driving alone, it was not convenient for you to answer the phone. At that time, Bluetooth earphones became important. After you use them, you can directly store them in the wireless charger, so you don't have to worry about not finding this small earphone for next using.
Karve Factory would like to recommend:
Magnetic wireless car wireless charger+ Bluetooth headset.
Magnetic car wireless charger with bluetooth earphone

Introduction: If the "car must have good things" , this products wiil be a choice, It's magnetic, convenient and beautiful, round, delicate and cute and irresistible. At the same time, it is not only beautiful on the outside, but also more "beautiful" on the inside, both wireless charger and Bluetooth headset.
Detailed data are shown in the figure below: