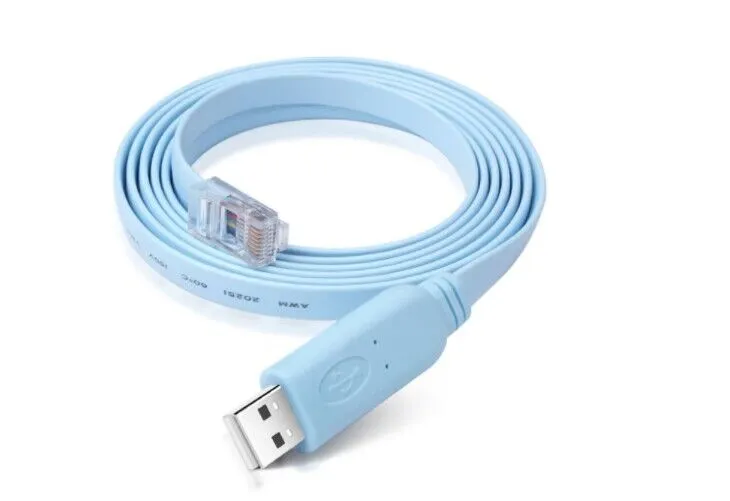 USB2.0 A male to RJ45 Console Debugging Cable.
Debugging Line Chip: Standard Chip
Insulation impedance: DC 300V 5ohm/ms Wire gauge: 32AWG flat wire
Baud rate: 75-115200bi/s
Data bits: Supports 7 and 8 bits
Stop bit: supports 1 and 2 bits
color:black grey orange green blue purple or custom
length any length as long as you want.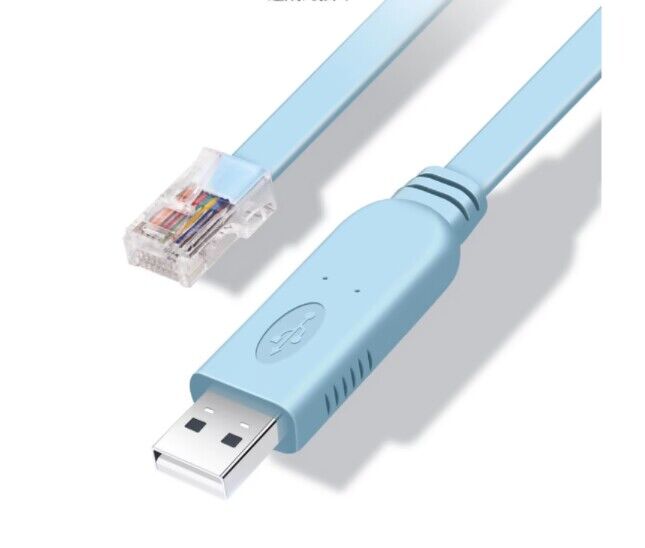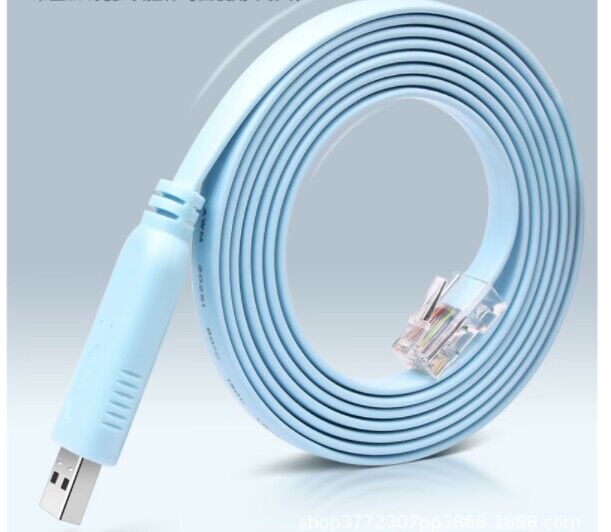 main features:
it is easily to achieve stable engineering-level data transmission between the computer and the RS232 equipment. 
The product let computer connect to switches,routers, frewalls, servers and other devices with RJ45 console interface for debugging, conhguration, data communication,
and other operations through USB A male interfacer. 
Stable transmission,plug and play, compatible with multiple operating systerns.
Better performance

High frequency

Hig

h

 efficiency

,Faster

 

Less Resistance

Lowe

r

 cost